Train and Railway Accessories tracks

Product model:  Train and railway accessories

Product material: ABS plastic

1.High-quality 2.brand new 3.Factory PRICE
1.type-1 is configured as follows: 2 forked tracks and 4 turning tracks, 6pcs in total.
2.type-2 is configured as follows: 8 straight tracks  and 16 multi-function tracks ,  24pcs in total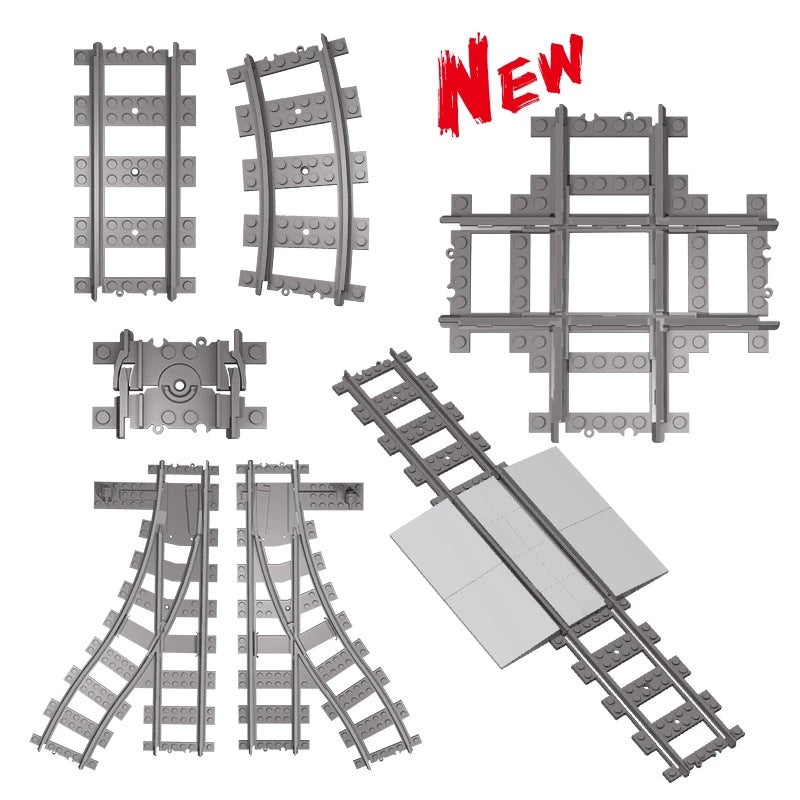 ...and they do what they are supposed to do
Good quality tracks in dark gray color that fit the rest of your brick tracks. And it's nice to have variations other than the usual straights & curves.
Gut mit kleinem Mangel
Lässt sich alles super schnell zusammenbauen. Bei dem Bahnübergang müssten noch paar Steine dazu, damit ein Fahrzeug ordentlich darüber fahren kann ohne im Gleis hängen zu bleiben, da es dort zu tief ist.