919PCS MOULDKING 12023 OBB 1189.08 Electric Locomotive with RWY Module
Product model:12023

Product material: ABS plastic

1.High-quality 2.brand new 3.Factory PRICE

Without

 

original retail box.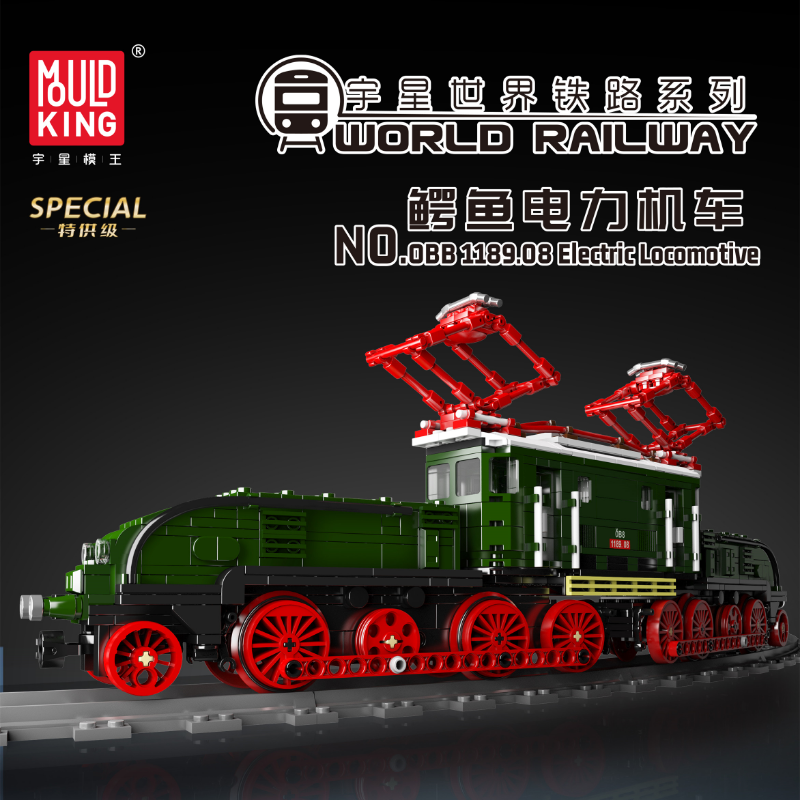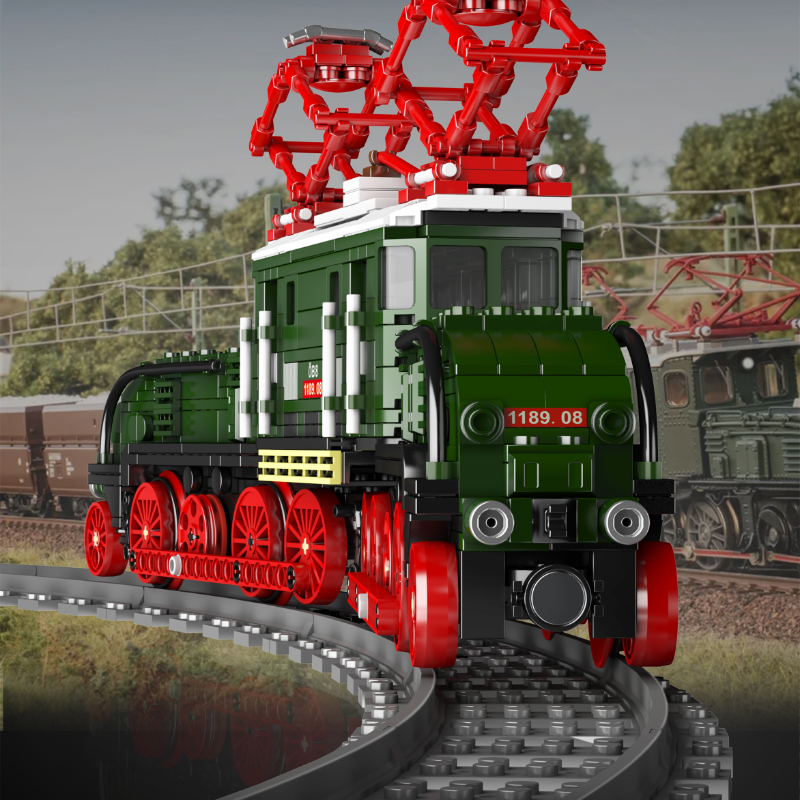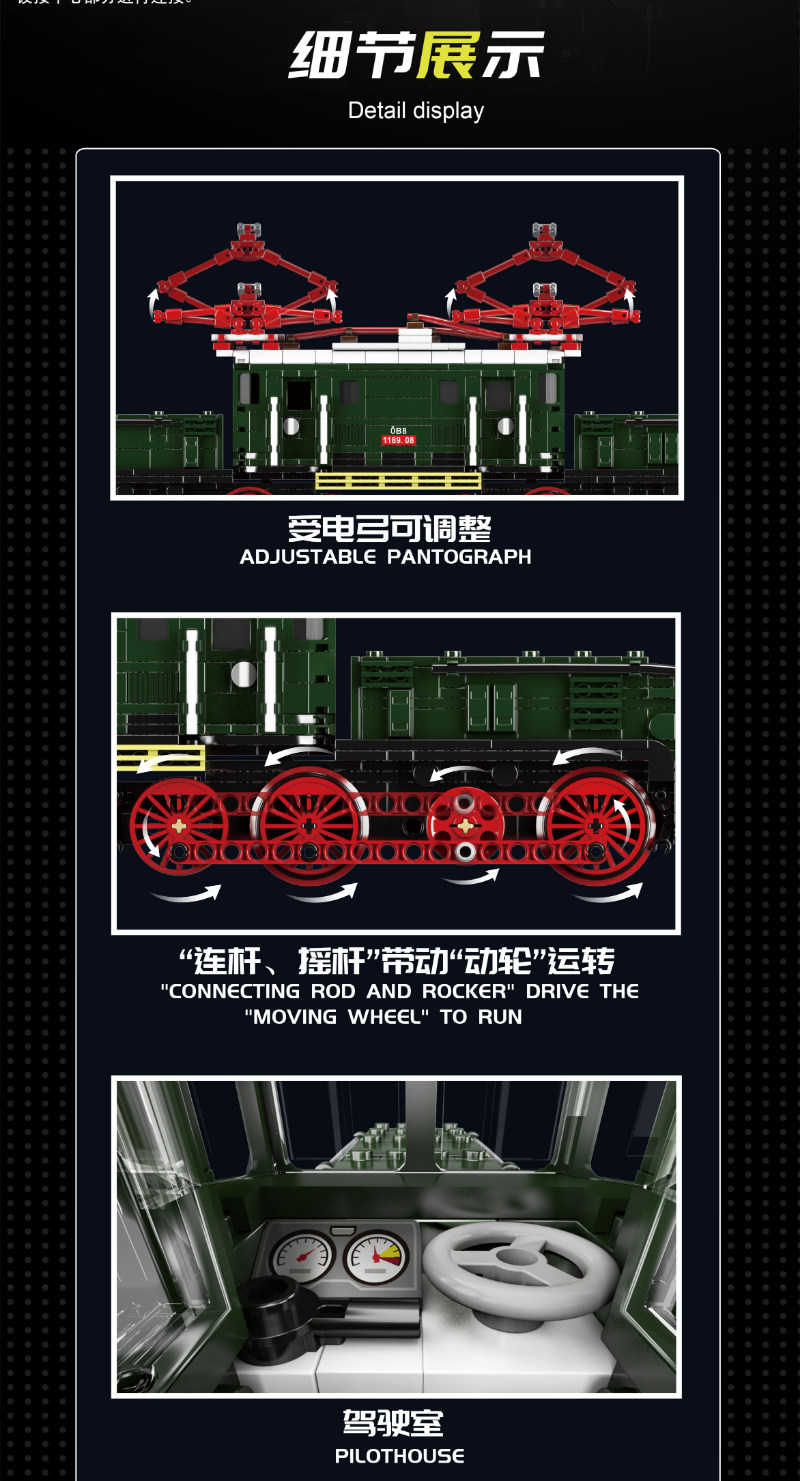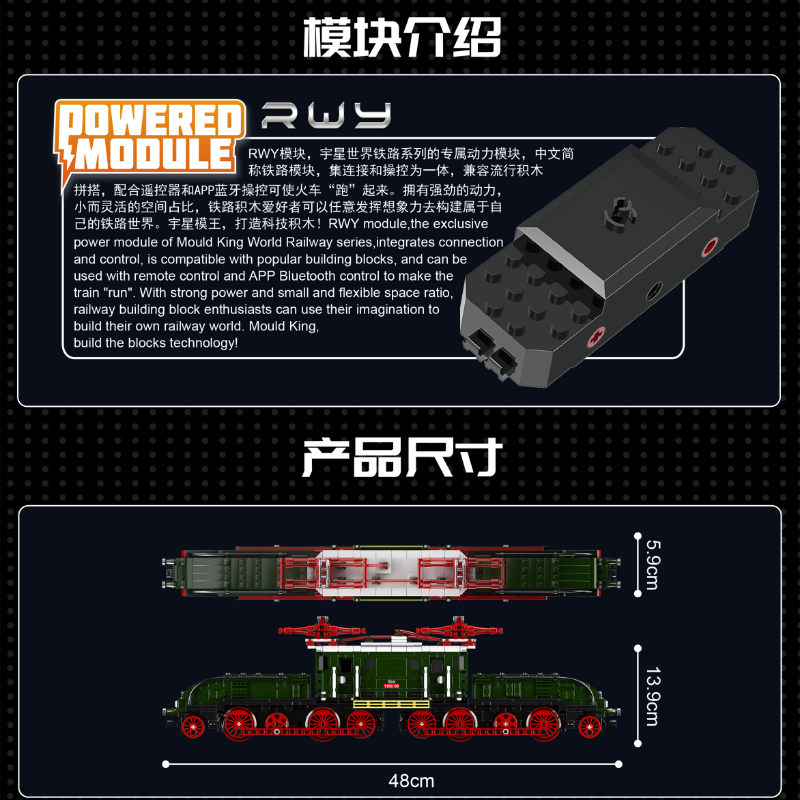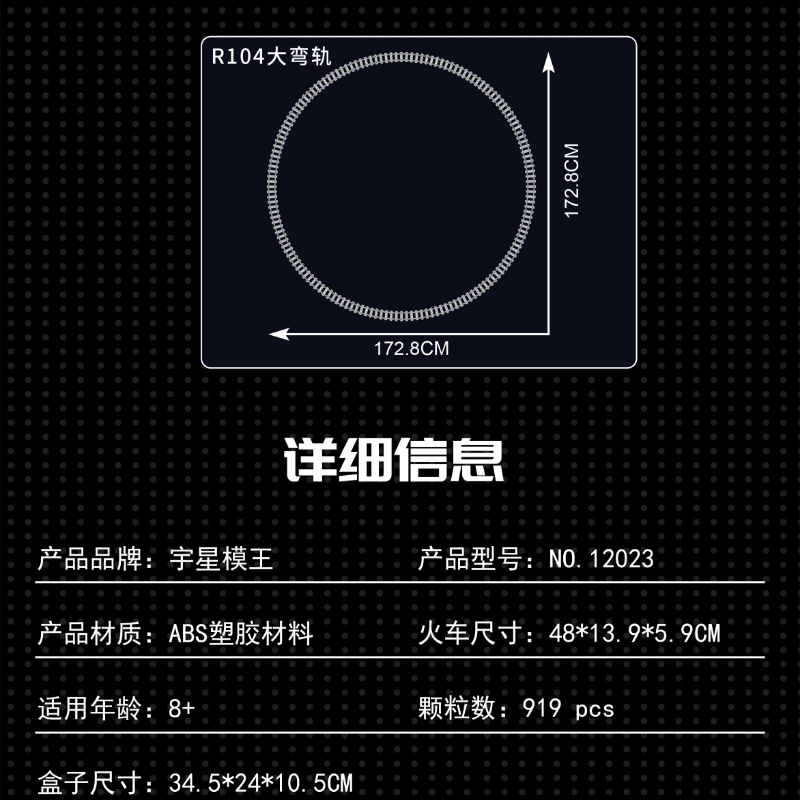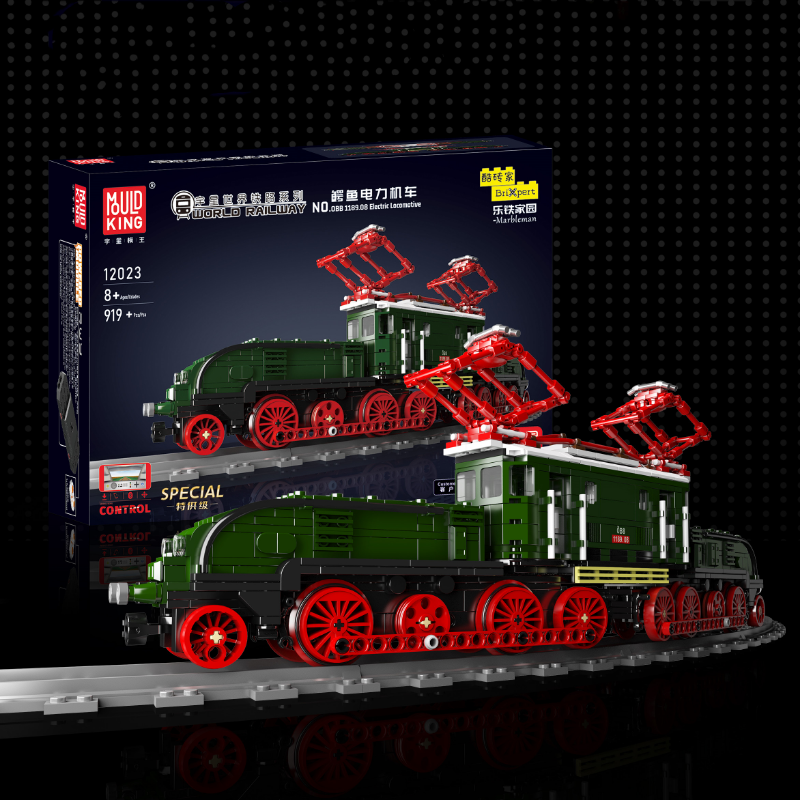 Excellent value for the R104 track, poor motor
The large radius track alone makes this set good value. In a sense, all other parts are free, if you compare with other manufacturers of R104 track.
Parts are good quality, as we expect from Gobricks. The locomotive looks good and has good detail, although it appears too narrow and high when comparing it with the prototype. Unfortunately, the buffers are too narrow and too high, when put next to most other rolling stock.
The motor/battery combination disappoints: the documentation says you can use it for max. 5 minutes at a time, then you need to recharge for 20-30 minutes. Combine that with the high friction of the many moving parts (I haven't tried lubricating them yet) and after driving forth and back on my 5 metre test track it already ran out of steam, being unable to start in a curve in one direction. I will have to try the motor in a smaller loco and see how it performs, but at 5 minutes running time it's pretty useless.
Having said all that, I am very happy with my purchase, as it's excellent value for the parts alone. The parcel was well packed and shipping was fast to Thailand. Thank you Joying!