724PCS The Walking Dead TV Dale's RV Car
Product Name:The Walking Dead TV Dale's RV Car

MOC product will be shipped in

7-10

days after payment
MOC set without printed parts,stickers , minifigures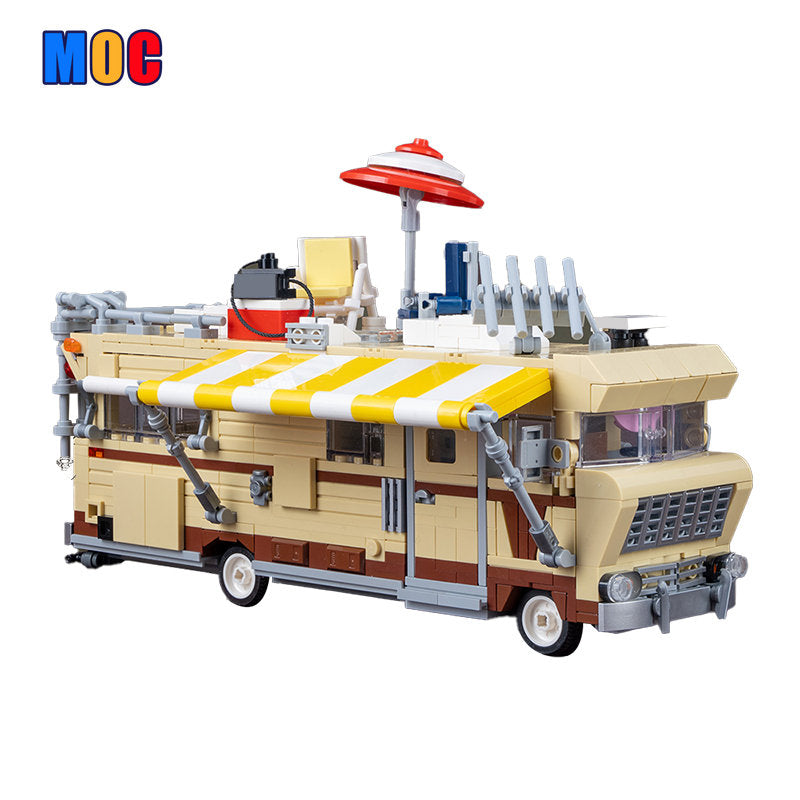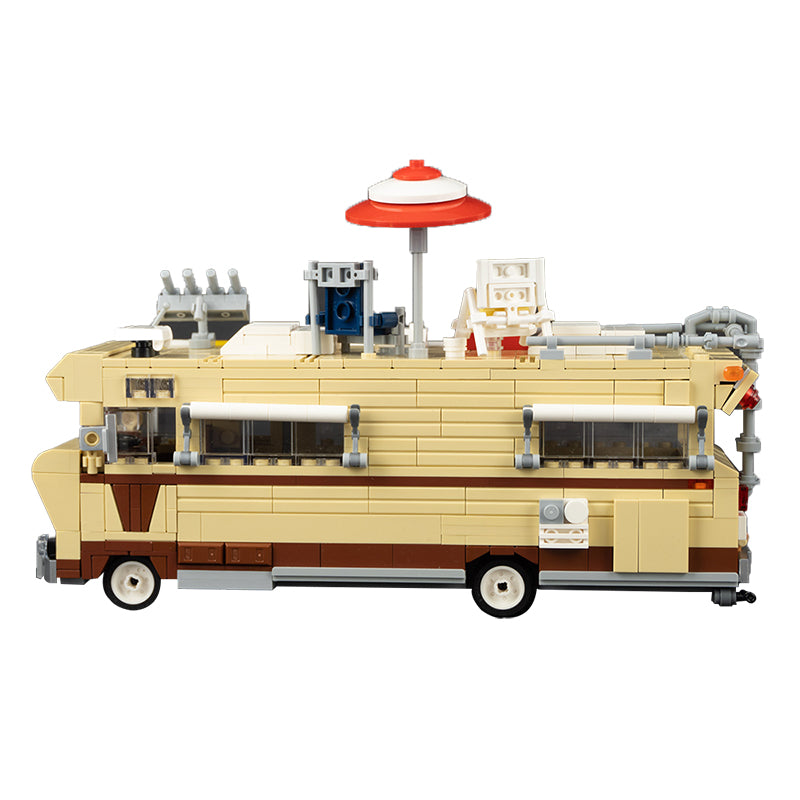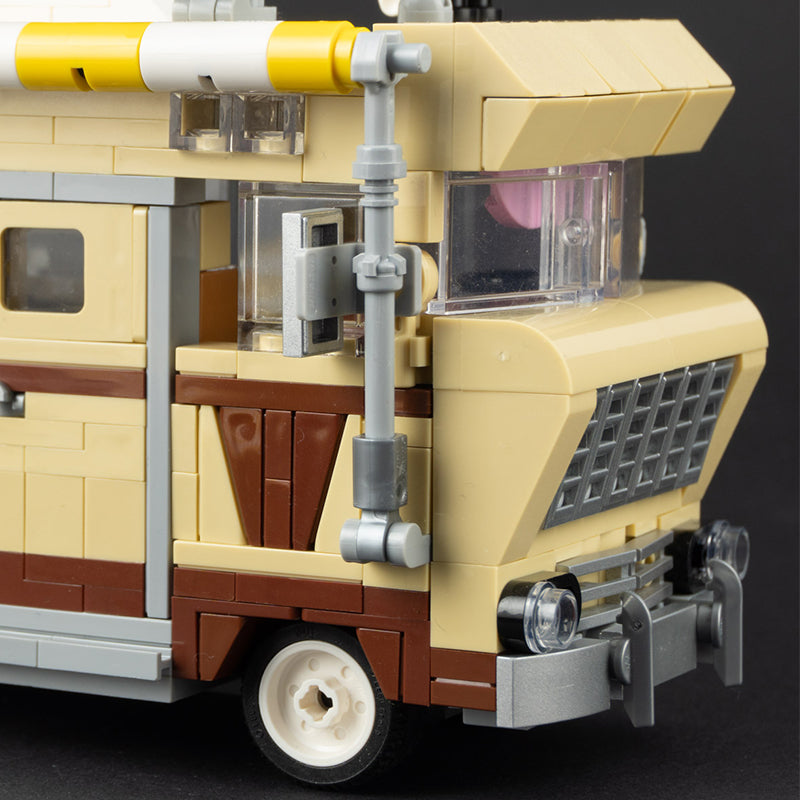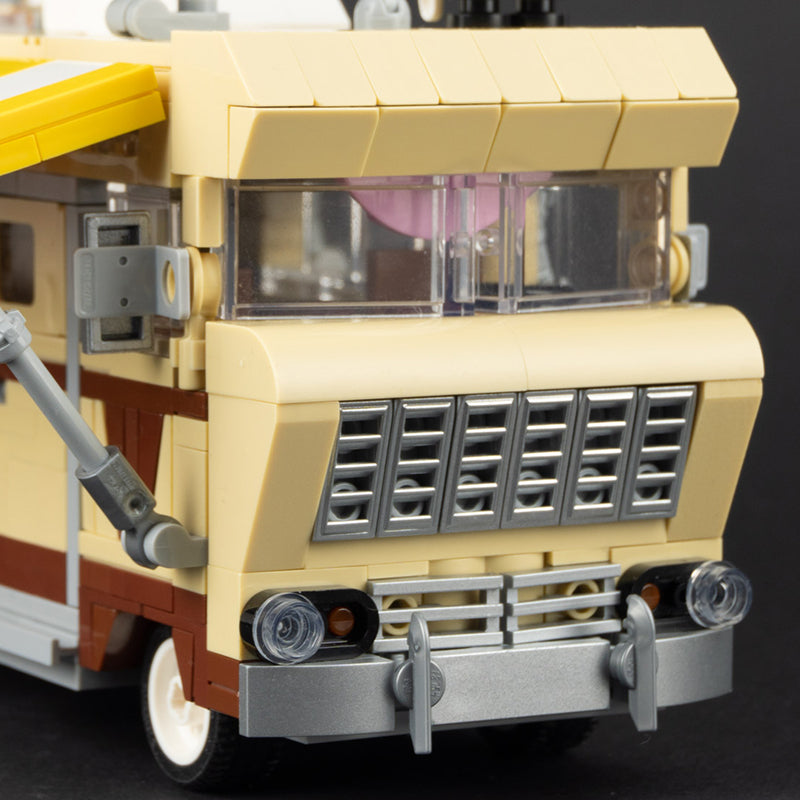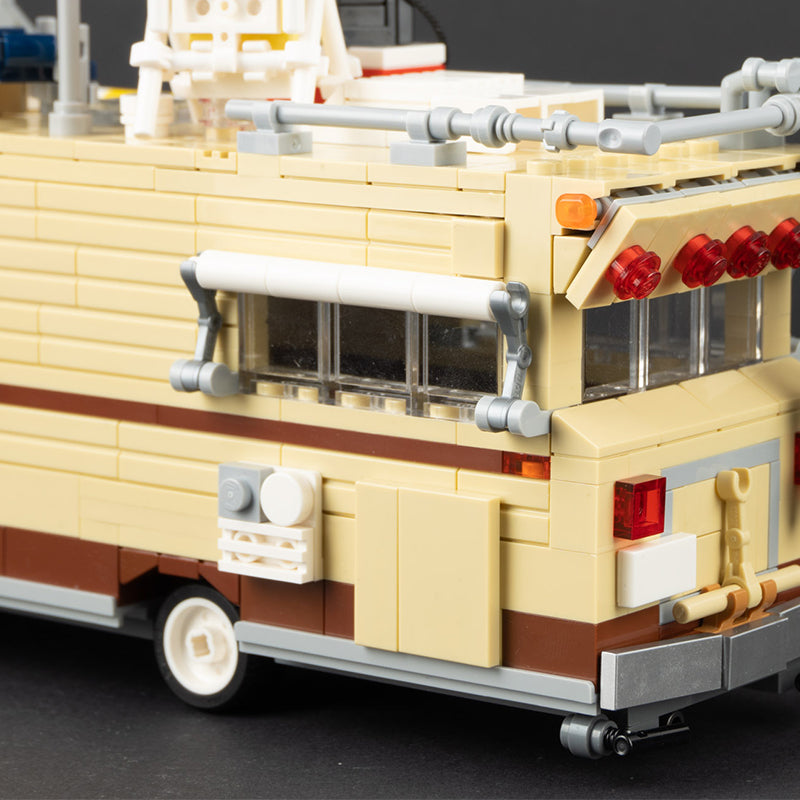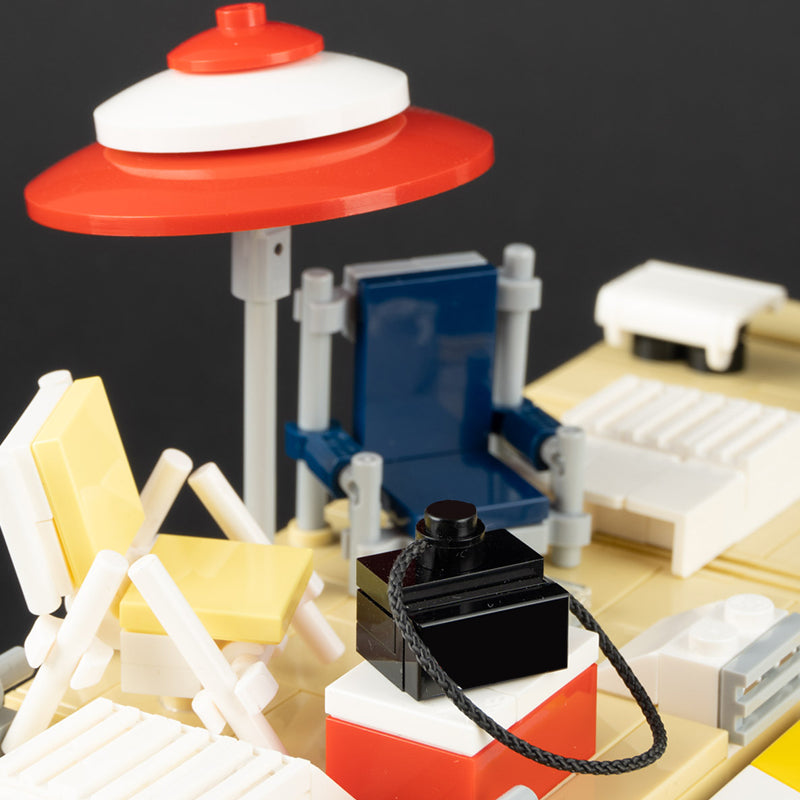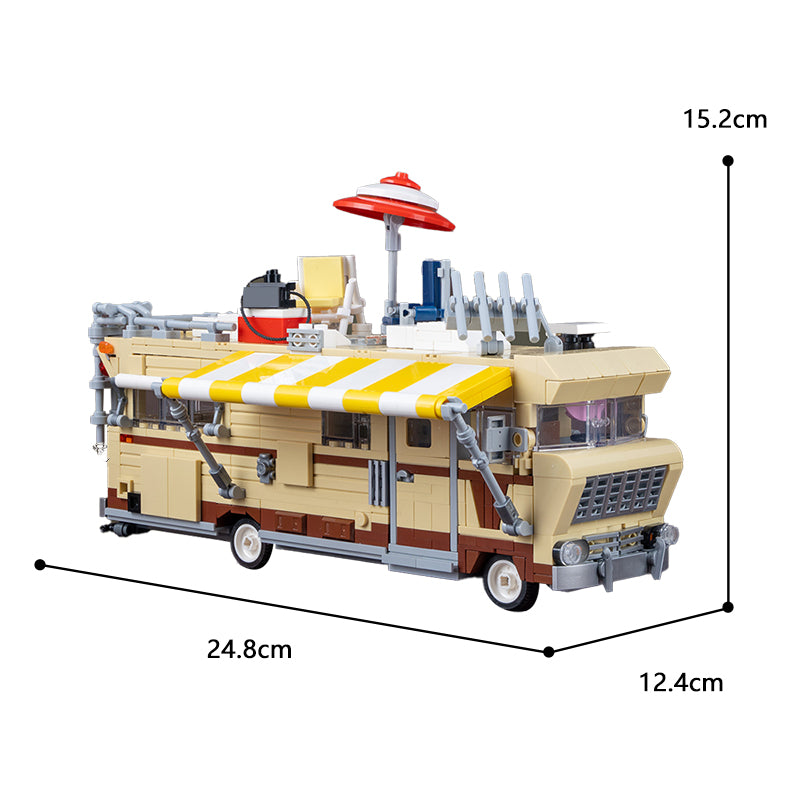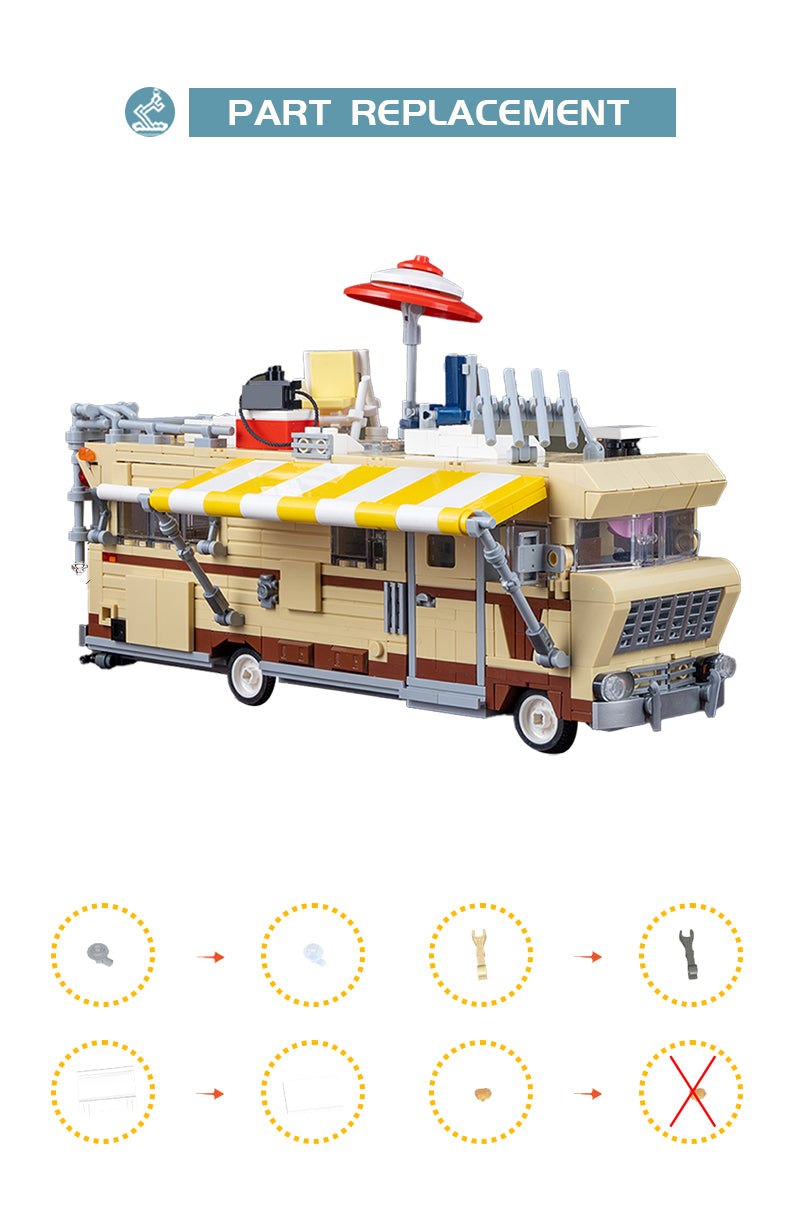 Großartiges MOC mir wirklich kleinen Schwächen
Die Teilequalität ist durchwachsen, aber grundsätzlich o.k. für dieses MOC. Abweichungen gibt es hinsichtlich einiger Sonderteile, die schlichtweg fehlen und insbesondere auch bei den Farben, was aber den Gesamteindruck überhaupt nicht stört, da es ja ohnehin ein doomsday MOC ist und das auch gerne etwas trashig aussehen darf ;) … bei einigen Befestigungen, wie z.B. Sonnensegel und auch die Jalousien vor den Fenstern merkt man halt, dass der Moccer die passenderen Teile einfach nicht auf dem Tisch hatte. Diese wirklich kleinen Mängel kann man sehr schnell beheben. Der Gesamteindruck ist absolut mega und ein MUSS für jedes Diorama im Kontext Zombies oder Doomsday. Von mir eine klare Kaufempfehlung! Das Bild der Produktbeschreibung weicht lediglich im Bereich der Reifen (graue Felgen, anstatt weiss) und der Sonnenblende über der Frontscheibe ab (dark tan anstatt tan) + den tiles auf dem Dach, die ebenfalls teilweise in dark tan sind anstatt hell ... aber wie gesagt, ist ein geiles MOC welches richtig Spaß beim Bau macht.
Dale's RV - nearly perfect
For every fan of zombie scenarios and TWD fans this moc is a great chance to dive into this world. Of course there are some things that could be improved but all in all it was great fun building.