Product model:628011 

Product material: ABS plastic

1.High-quality 2.brand new 3.Factory PRICE

Without

 

original retail box.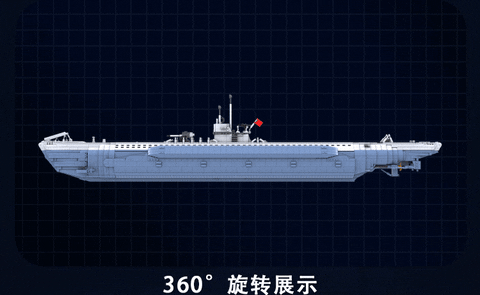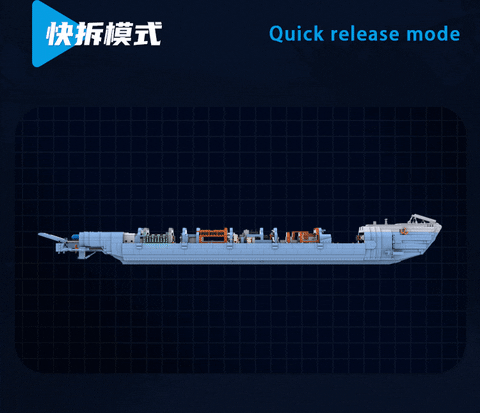 Top Liferung,Top Ware
Ich habe zwar noch nicht angefangen zu bauen, aber die Ware wird wie immer top sein. Lieferung und Lieferzeit ist bei Joy immer erstklassig. Mein liebster Händler. Gut, zuverlässig und immer da!
PANLOS 628011 Germany U-Boat Type VIIC Submarine?
6172PCS PANLOS 628011 Germany U-Boat Type VIIC Submarine
WWII Historical German Submarine
Ordered and received this set in 11 days. Tracking delivery was spot on. Package was undamaged and parts were in 6 numbered bags containing 10 build phases of numbered bags, including the stand, nameplate, 17 crew members, sticker sheet with 10 stickers, glossy instruction book and a bag with speciality items like railings and rigging. The instruction book is well laid out with colored views for new parts (although the coloring did fool me more than once) over grayed out pieces already completed. However, I did often need a magnifying glass, but that's probably more related to my weakened eyesight.
So with the preliminaries out of the way, I have to say I love this set. It's impressively designed to pack in tons of interior details with an equally large number of printed parts. Minor differences in shape and scale aside, this pretty much nails the Type VII C Uboat. I thoroughly enjoyed this build so much that as soon as I finished one section I wanted to start the next one. The creative use of pieces to build interesting machinery crammed into every nook and cranny (especially the control room) felt very authentic to an actual submarine. Tons of small pieces (and printed ones) that combine to make those interesting machines. Loved the look and design of the diesel engines. The aft section with the diving planes, tapering design and other external pieces made me want a third hand but it all came together beautifully.
On a side note ; A couple of add on pieces were the Iron Cross decal I added to the red flag and dancing devils insignias (on order for 552) added to the conning tower. I found and ordered these online.

As many have pointed out the nameplate incorrectly identifies this sub as 522 instead of 552. 522 is a larger Type 9 sub. Such a great design but as previously pointed out in other reviews, Panlos missed this obvious error. Also, to a much lesser degree, the sand blue color should more accurately have been a dark gray but the blue really lets the details and design shine.
As far as color consistency and quality of the parts, I give Panlos high marks. The parts had good to great gripping strength throughout. I did have one missing part; a gray 4x8 plate used on the decking in the 3rd phase of building. However, I did have two 2x8 gray spare plates in my personal inventory that worked suitably as a replacement.
This is a large and impressive set. I highly recommend and would buy it again. A great bargain. If you have any interest in WWII the U 552 sank over 190k tons of allied shipping (34 ships), including 2 warships, and survived until it was scuttled at the end of the war in 1945.
I would love for Panlos to release a WWII Gato or Balao class sub in this same scale.