4514PCS 85666 Lion King's Castle Compatible 10305
Product model:85666

Product material: ABS plastic

1.High-quality 2.brand new 3.Factory PRICE

Without

 

original retail box.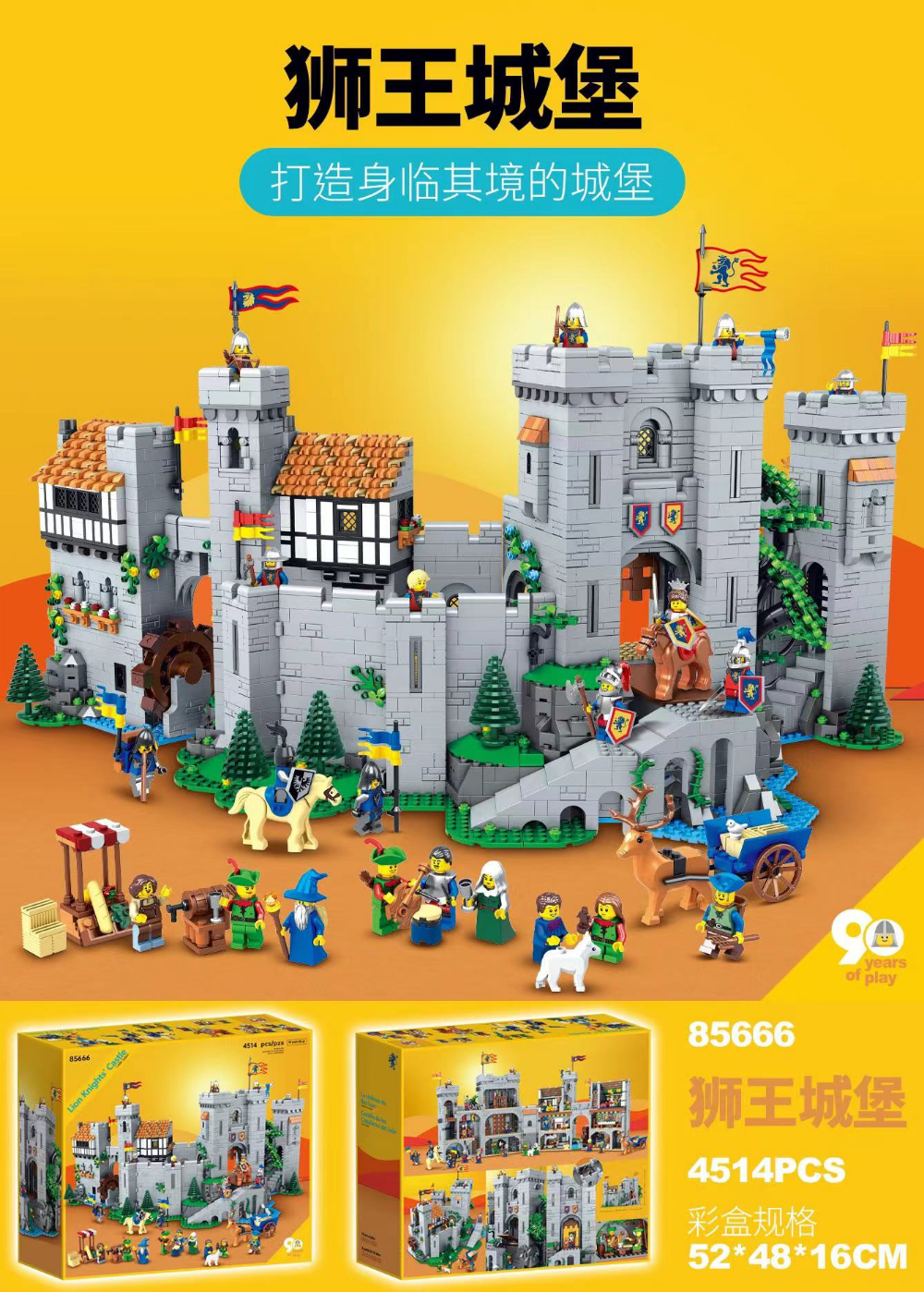 Perfect
Really nice Set, fun to build and fun to play
Lion Kings Castle
Very good Bricks. 3 missing Treas and most of the Knights are Women.
After all a really good Set.
Einfach Spitze
Super Klemmkraft,kein einziger Fehlguss. Es fehlten 3 Bäume,die Kuh wurde durch einen Hirsch ersetzt und das Schaf durch einen weissen Hund,was aber nicht schlimm ist.Ein wirklich gutes Set und das zu diesem Preis.
Knights castle
The delivery was as usual around 9 days, which is superb. It came with DPD as always. No problem with the packaging. Also 2 small missing parts was in it from the former set thanks to Joying. The quality is near Lego, superb. Only the chain parts was a little bit fragile and 3 trees were missing, but I got also a promise that it will be sent by my next set. The castle is huge and looks great and the 22 minifigures are incredible too. My only problem is only with the grey helmet for 4 of them,which would have been better with chrome.
Super fast delivery - top products
Thank you very much for the fun i had with your Products