4183PCS KBOX K10513 Anti-Hulk MK44 Semi-perspective Mecha

Ships after Chinese New Year Holiday (February 1st)

Product model:KBOX 10513

Product material: ABS plastic

1.High-quality 2.brand new 3.Factory PRICE

Without

 

original retail box.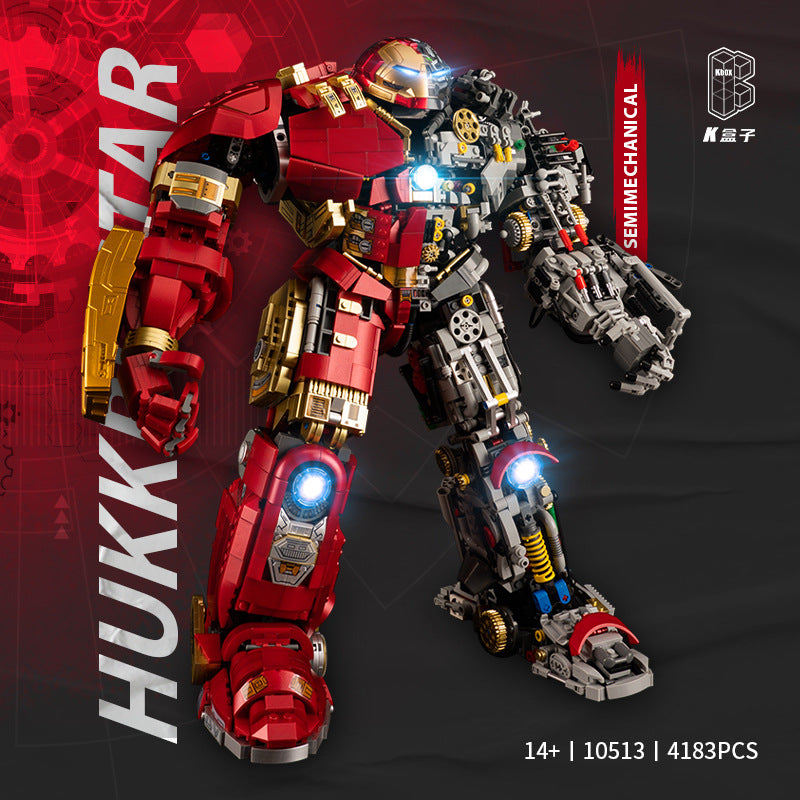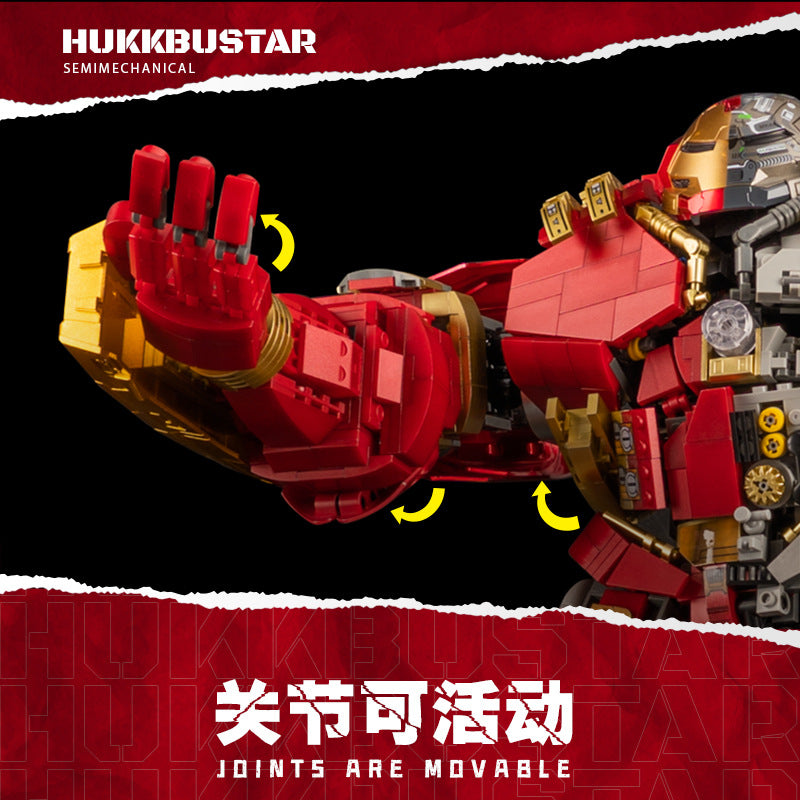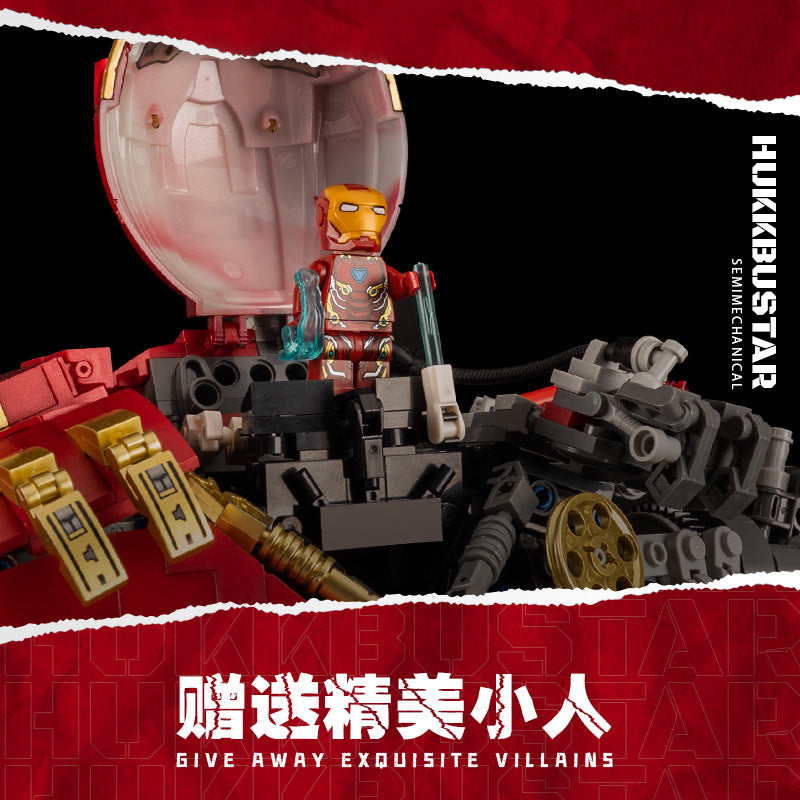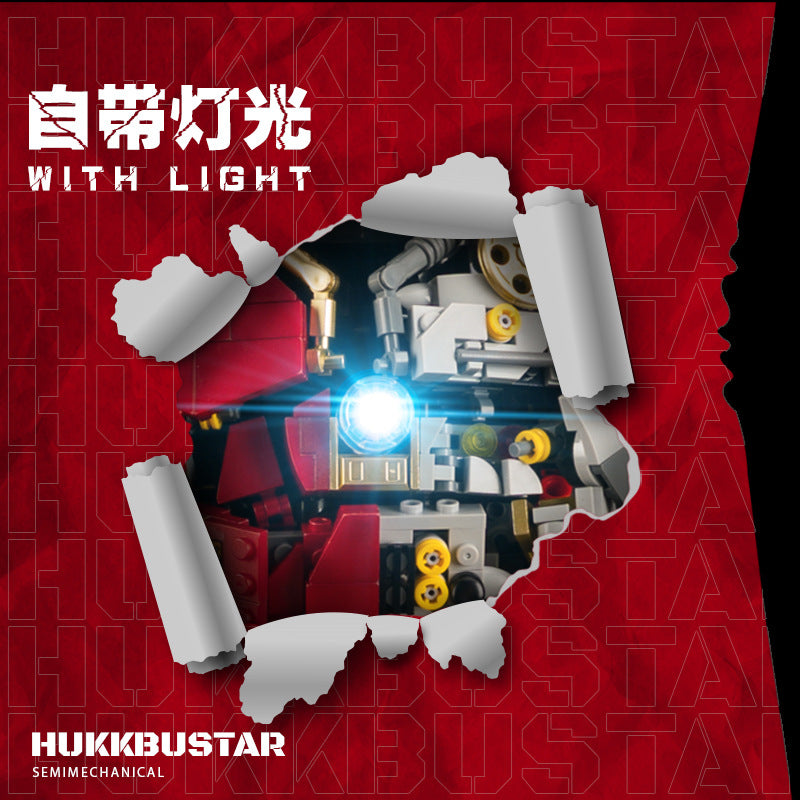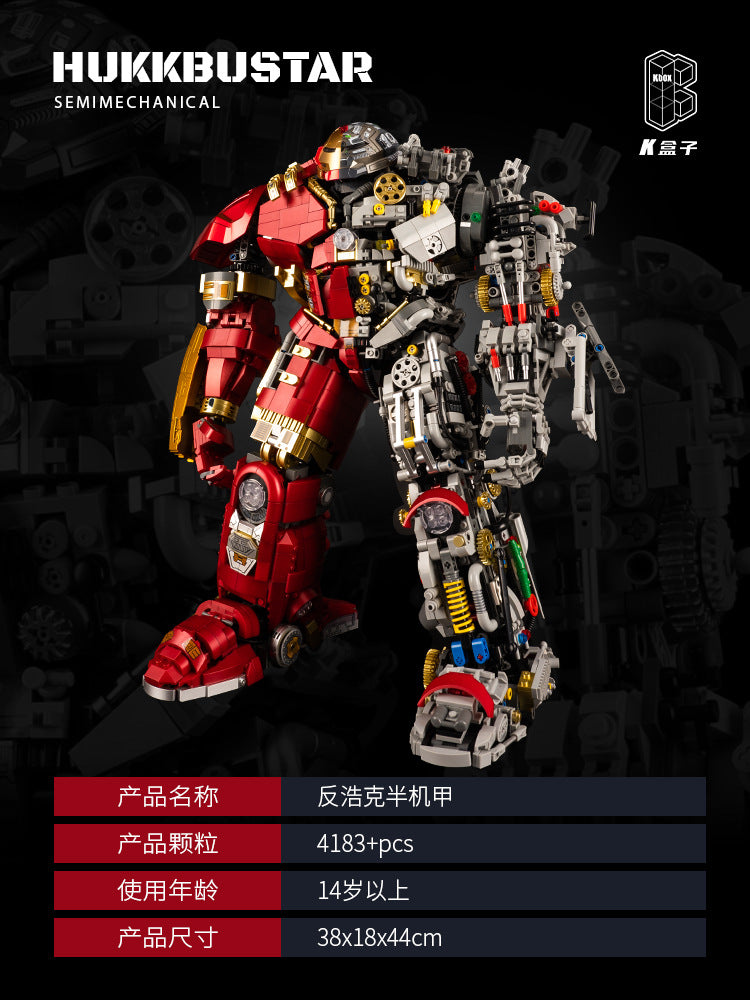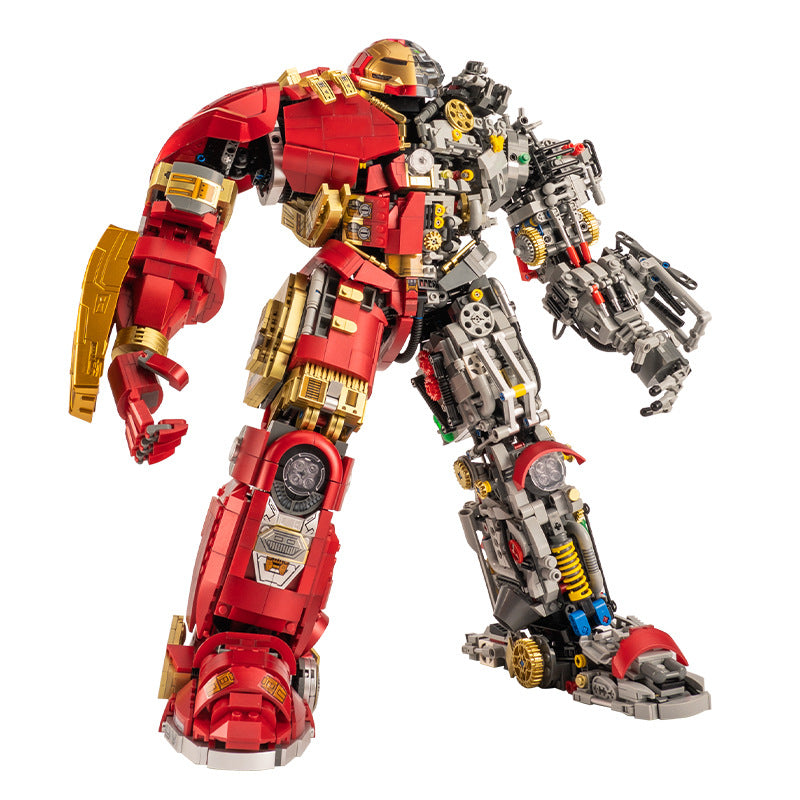 A semi-mech monster!
This thing has a brutal mechanical look of a monster. Impressive and great design!
Building wasn't that much fun though. Missing parts, or parts in wrong bags.
So have to open many of the bags with a lot of small parts which means a lot of time must be spent on searching parts.
Also the result looks slightly different from this pictures here.
And the manual, well some things just do not work. It's always good to have a look on further steps. And think of how to position knees and ankles while building! t's almost impossibe to change them after building!
Parts on the other hand are good and well painted, also the very big ones like shoulder and the head.
Is it worth it? Yes!
A real eye-catcher
Es ist ein langer steiniger Weg bis er fertig ist, aber wenn man es geschafft hat, sieht er schon verdammt geil aus. Die Stabilität passt, die Klemmkraft der Teile ist sehr hoch und sie sind alle sehr schön lackiert. Besonders das Kopfteil. Auch vier Leuchtsteine sind mit dabei.
Einzig bei der Anleitung muss man ein wenig mitdenken, da hier ab und zu ein paar Flüchtigkeitsfehler drinnen sind.
Wer 20-30 Stunden abwechslungsreichen Bauspaß sucht, ist hier richtig.
Review auf Youtube: https://youtu.be/lmYZN5M8Eho
It's a long, rocky road to finish, but once you've done it, it looks damn awesome. The stability is right, the clamping force of the parts is very high and they are all painted very nicely. Especially the headboard. There are also four glowing stones included.
You only have to think a little bit about the instructions, as there are a few careless mistakes here and there.
If you are looking for 20-30 hours of varied building fun, this is the right set for you.
For a review on youtube please follow the link: https://youtu.be/lmYZN5M8Eho
4183PCS KBOX K10513 Anti-Hulk MK44 Semi-perspective Mecha
Delivery was arranged promptly. Order was received in good time, and in good condition.
Aiming to start building this interesting but challenging-looking set real soon.
First purchase from Joy Bricks. Hope it will be an enjoyable build (without missing parts, etc :p). Thank you!