369PCS Short Circuit Johnny 5

Product Name:Short Circuit Johnny 5

MOC product will be shipped in

7-10

days after payment
MOC set without printed parts,stickers , minifigures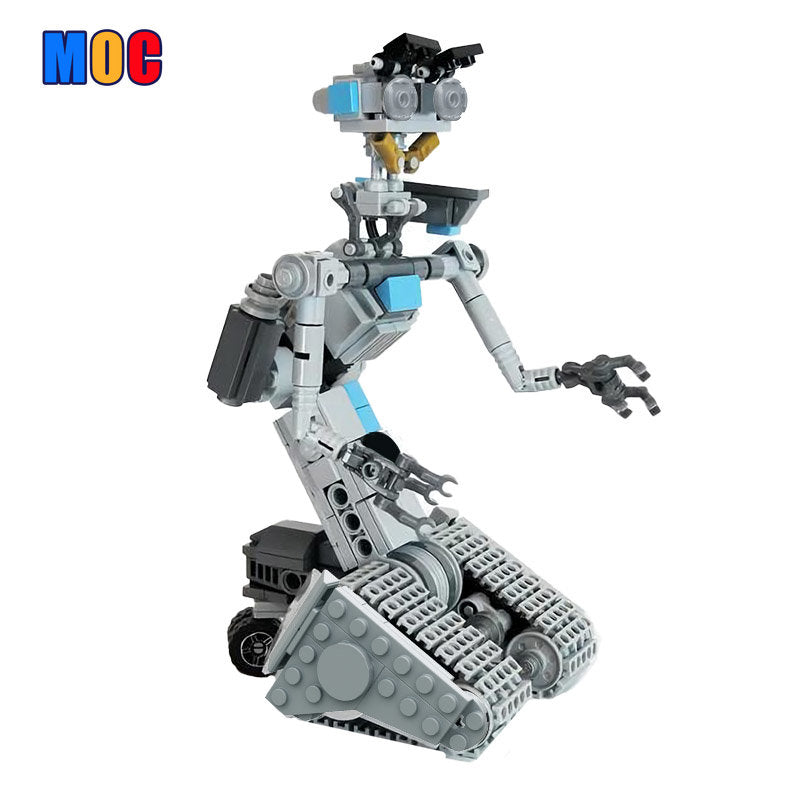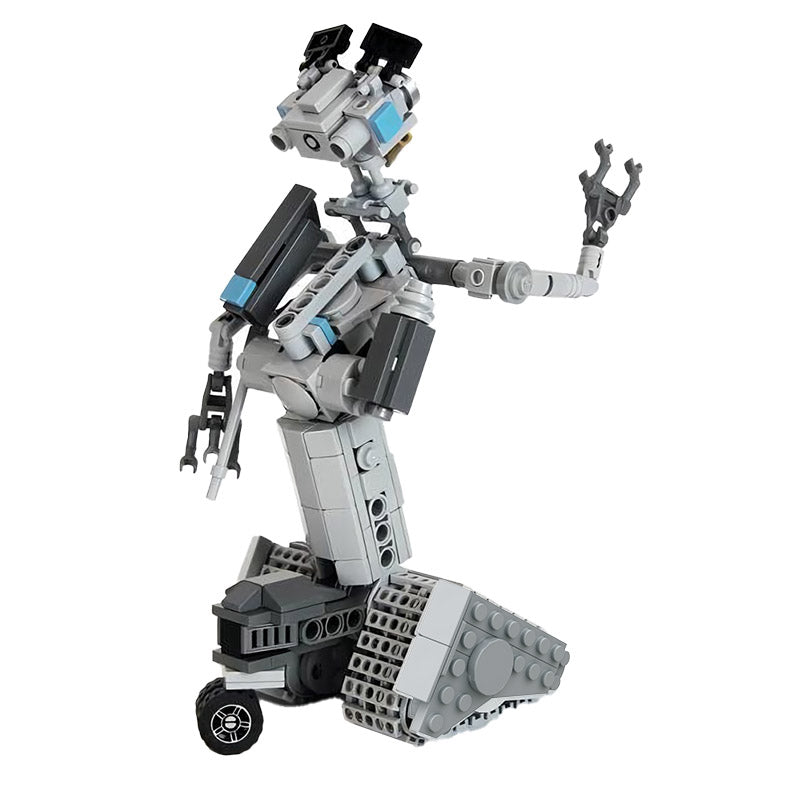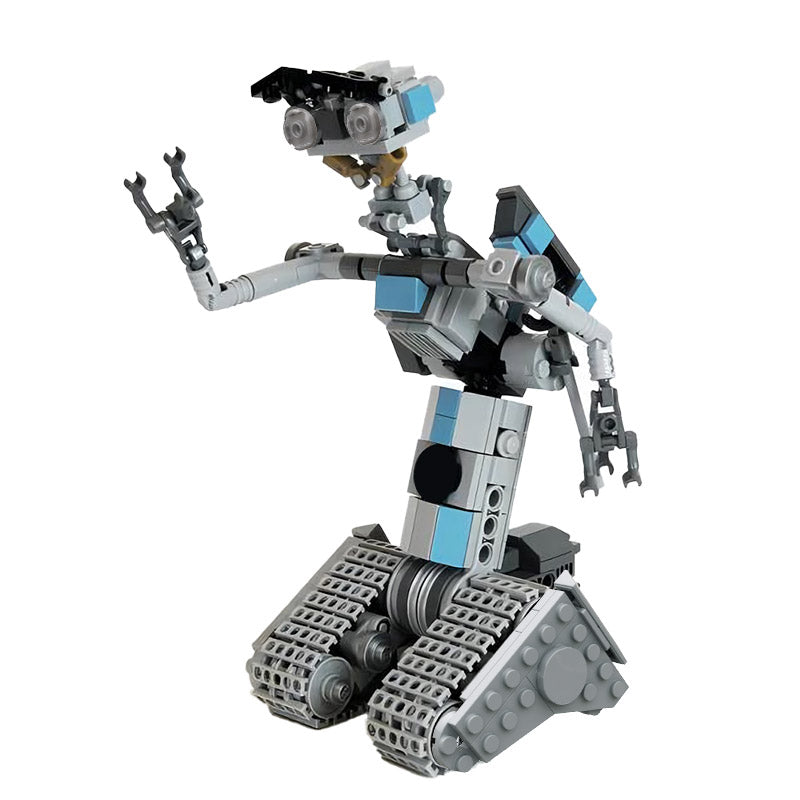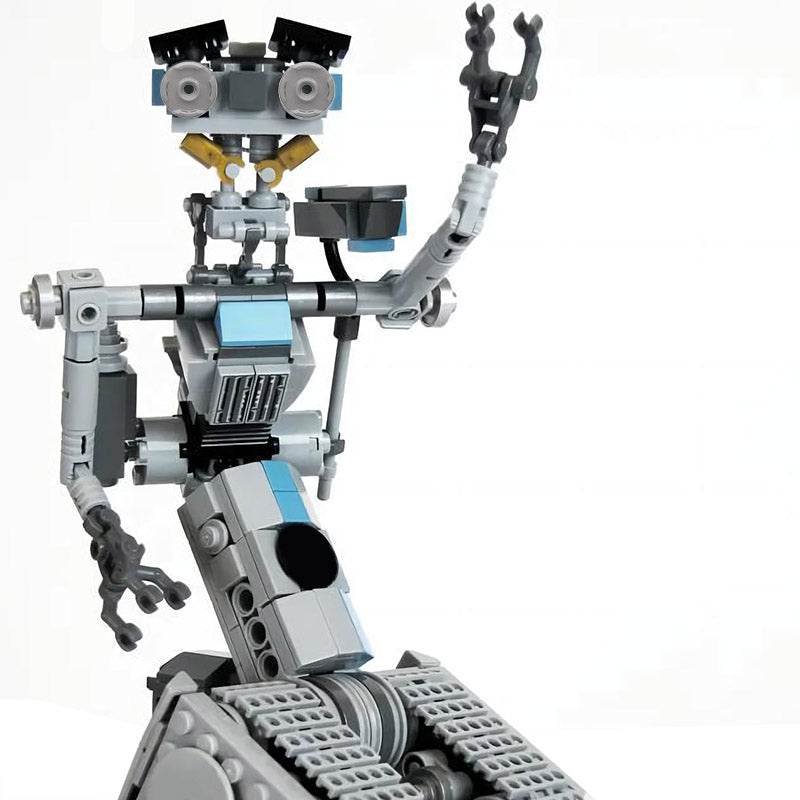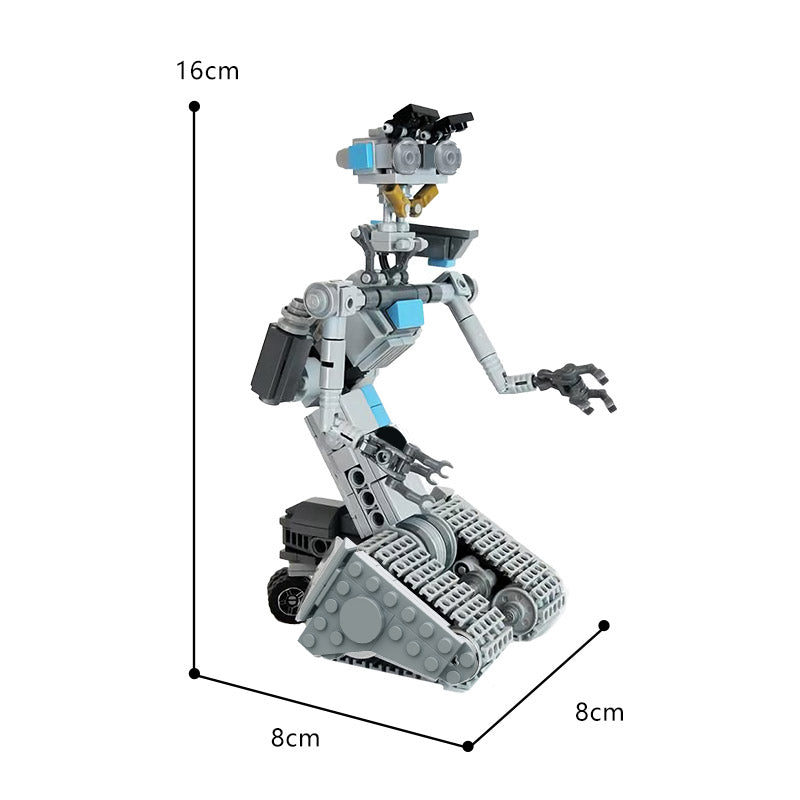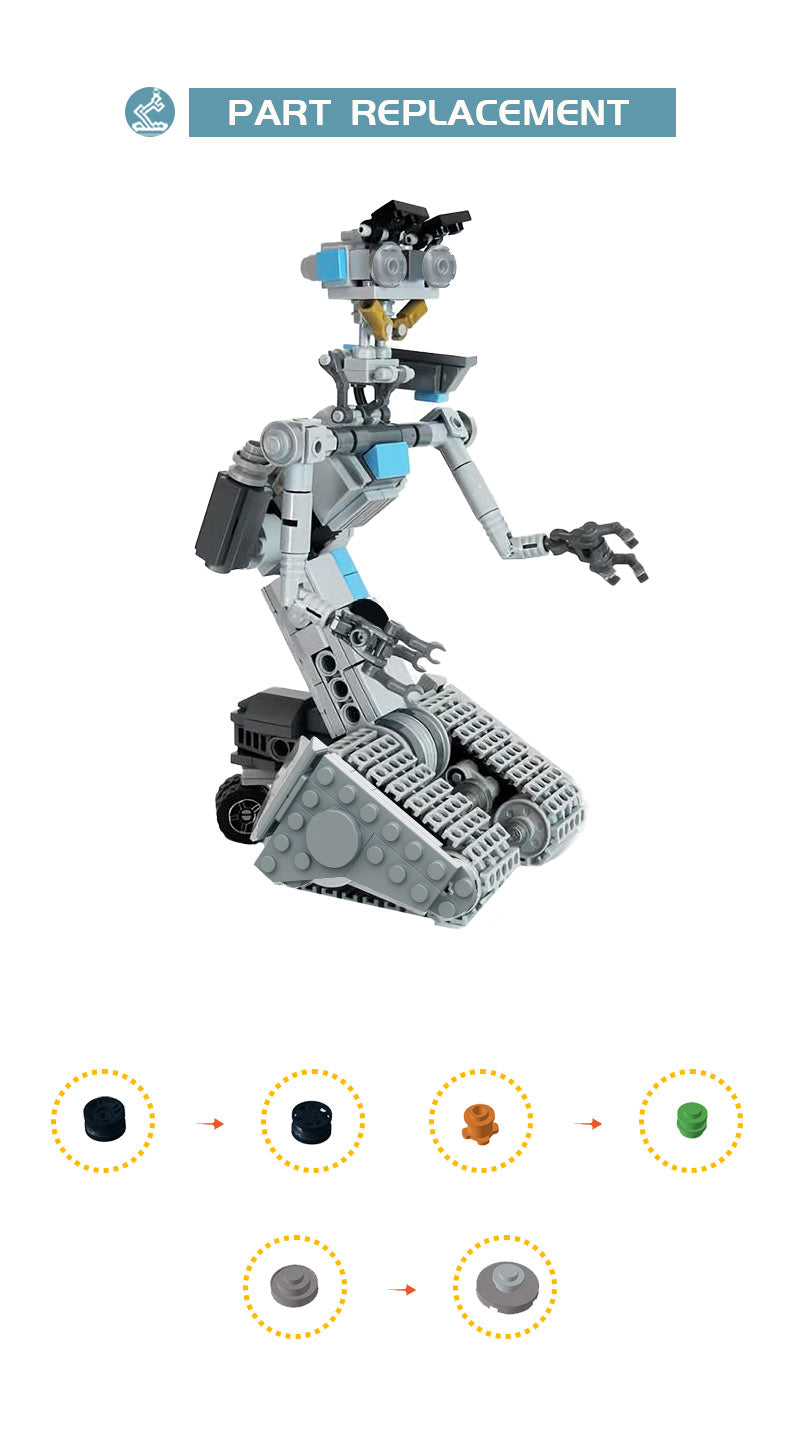 Beurteilung der Bestellung
Klemmkraft ist gut, Preis-Leistung ist auch gut, aber bei der Kommunikation der Bestellung der Ersatzteil habe ich bei erneuter Nachfrage keine Antwort bekommen. Was eigendlich sehr schade ist bei dieser Firma.
Just looks cute
However, it is a pity that the parts for the eyes and the wheels were replaced from the original MOC. The wheels are unfortunately too big and drag. Enough spare parts were included to rebuild a few little things that don't work like in the instructions. Anyone with some building experience should be able to fix this themselves. The tracks were black on my model.
369PCS Short Circuit Johnny 5
Overall not a bad set, but...
...it has it's flaws.
That you have to build some things not like in the manual, i just found out as i looked at the pictures on this page again.
When you want to build after the manual, you can not finish the set.
The black round thing in his middle, would sit of axis, if you use the parts in the set, or like it's described in the manual. Thankfully there are solutions for such small issues, because of all the spare parts of years building "Lego". ;)
The eyes are to big, if you build them like in the manual - i used much more fitting, small transparent studs.
The backwheels don't spin - tires are slightly to big for that.
"Elbows" have the wrong color - both needed parts are grey in the manual, but in the set one part is black. Great if you seach some minutes for the grey one...
The set end manual is not as bad as the other customer review says, but it's far from perfect. At least the blocks have good "grip".